Formerly known as Supervisor42
Neighbor
HCL Supporter
Joined

Dec 16, 2017
Messages

4,276
Location
You may want to know this.
Models LA125, LA105 (there may be more) look like this: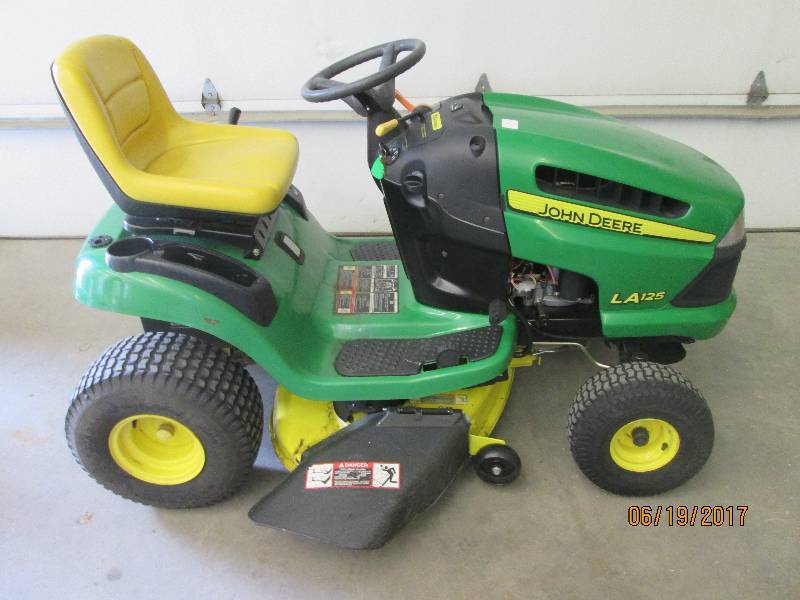 The engine looks like this:
They have a little secret.
I was raised up in the old days when an engine started using oil, smoking, and fouling the sparkplug it meant there was a problem with the piston rings, the piston, the cylinder or a combination of the three, and the engine was toast.
We have one of the above that was doing just that (used 1/2 quart of oil every time we mowed the lawn) and I was getting ready to order an engine for it ~$1,000.
By some stroke of luck, I happened to search YouTube.
And I learned something new.
It seems the engines have a design flaw.
One third of the cylinder doesn't have headbolts to hold the head tightly to the cylinder on the side the pushrods go thru.
Add this to the fact that this side of the cylinder
doesn't
have cooling fins
, and you get what we have here today:
The headgasket predicatively fails here pouring combustion gasses into the crankcase and blowing oil out of the PCV system into the carburetor and into the combustion chamber.
Gasket set, $15:
I fixed it's "
drinking problem
" and it is now a
'non-smoker'
.
Last edited: